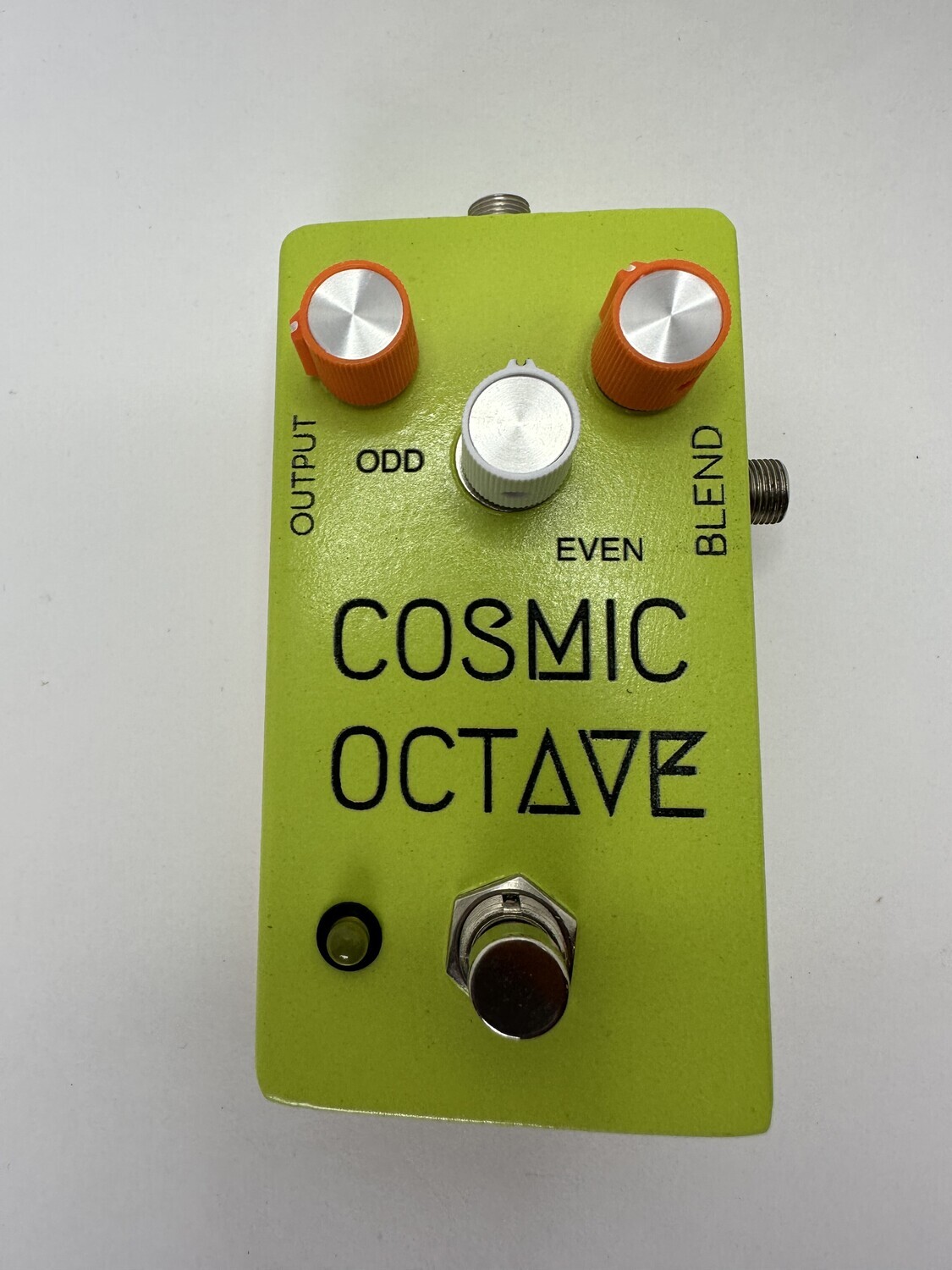 Doheny Audio Cosmic Octave Fuzz Pedal
00019
Product Details
Hand-built at Doheny Audio
Doheny Audio Cosmic Octave Up Fuzz Pedal Features:
Output acts as a master level control
Blend knob controls your octave up and fuzz tone
Odd: Clipping diode
Even: Clipping diodes
The potentiometer gives you the capability to blend between odd and even harmonics
True bypass
Power supply: 9V battery (Included)
Note: No signal will pass through the pedal without power. The Cosmic Octave requires power.
Warranty Info
All Doheny Audio pedals have a lifetime warranty.
Tech Specs
Pedal Type: Octave Up Fuzz
Inputs:1 x Instrument
Outputs:1 x 1/4"
Power Source: 9V battery (included)
Height: 2.25"
Width: 2.5"
Depth: 4.75"
Manufacturer Part Number: DA
Save this product for later
' widgets='productbrowser']